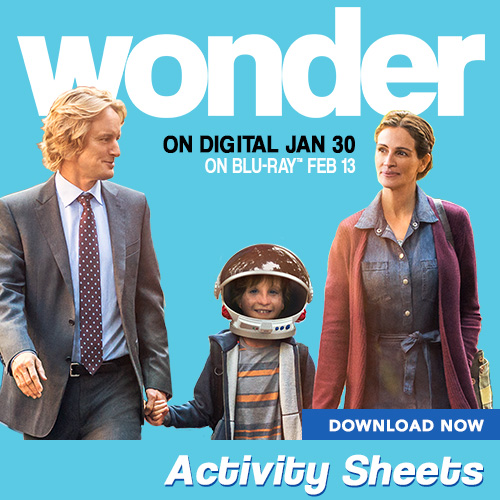 Lionsgate's new movie Wonder teaches all to look past differences and to be kind to those around us. It's a heart warming film and one that you can watch with your kids and have a positive lesson aftewards. With it's at home release this week, we've got a great collection of activity sheets your kids will love. From coloring sheets, word searching and even writing prompts it's a great collection activities that can continue the lessons of kindness after you watch the movie with your kids.
Wonder is now available on Blu-Ray, DVD and HD Digital. To get your activity sheets, just click on the image above and save the PDF to print later!
About Wonder:
Based on the New York Times bestseller, WONDER tells the incredibly inspiring and heartwarming story of August Pullman, a boy with facial differences who enters fifth grade, attending a mainstream elementary school for the first time.
The following two tabs change content below.
Becky is an interior designer, an adjunct professor, a foodie, a product reviewer and a gluten free blogger in Detroit, Michigan. Week99er is a family friendly site featuring products, events and recipes for your family. Contact her at
[email protected]