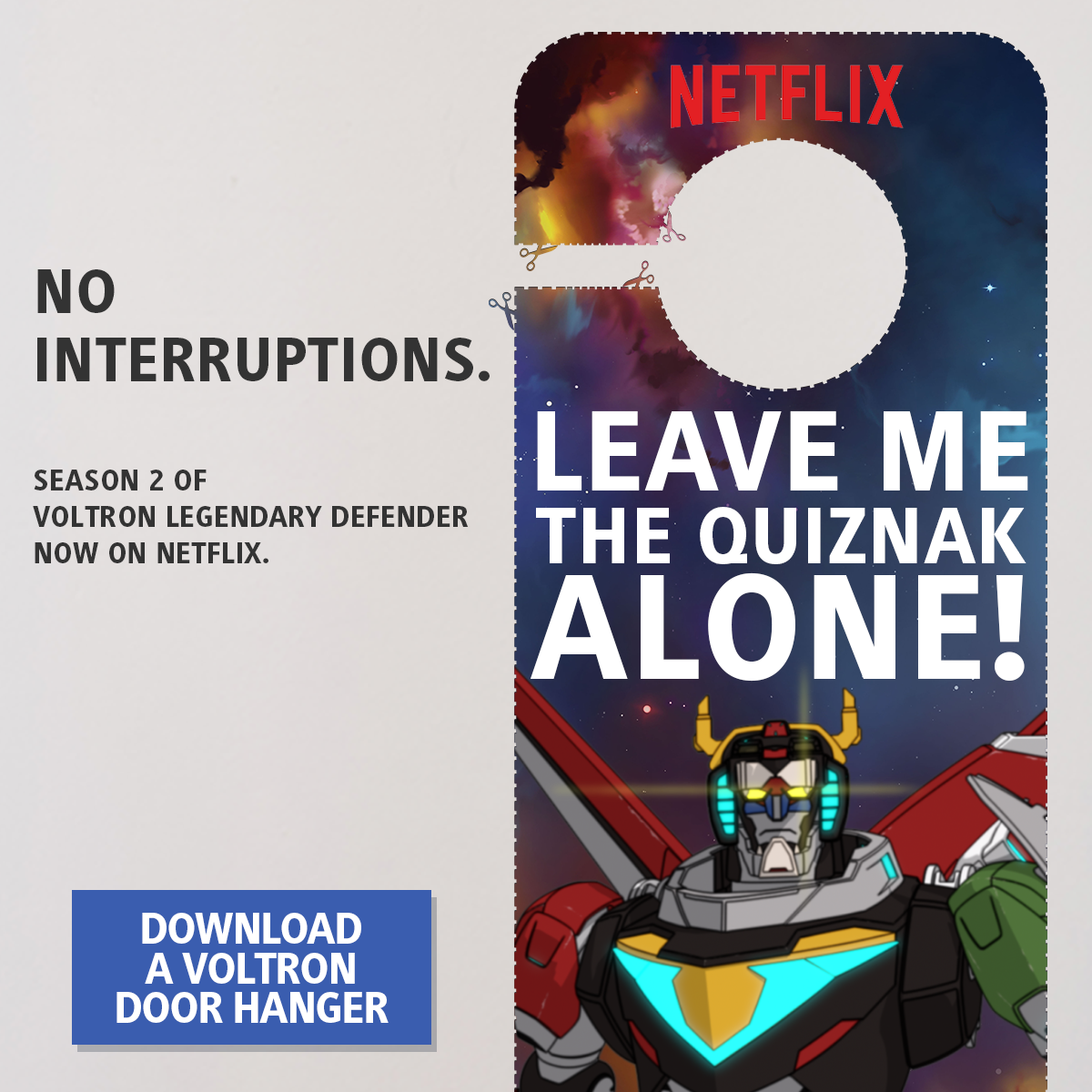 Have you binged watched Voltron Season 2 yet? The second season of Voltron Legendary Defender was released yesterday on Netflix, and fans are already talking about how great it is. The episodic animated series takes you on an adventure with five unlikely teens who become the Paladins and keepers of the lions that make up Voltron. Together they're fighting against alien forces that are attacking the universe. The show is filled with heart, and the characters are ones that viewers can relate to. Animated with a mixture of classic animation and anime, you'll quickly get addicted to Voltron Legendary Defender.
With the Season 2 release, DreamWorks Animation has also released a fun printable door hanger for fans to print out. Just click the image above and download the door hanger. It's perfect for when you want to be left the Quiznak alone!
Voltron Season 2 is now streaming on Netflix! Check out more about Voltron Legendary Defender Season 2 and check out the trailer below.
About Voltron Legendary Defender Season 2  
Following the season one cliffhanger, Team Voltron has been scattered throughout the universe in the aftermath of a perilous battle with Zarkon, Haggar and the evil Galra Empire. Working to bring the lions back together to form Voltron again, the Paladins' plan to defeat the Galra once and for all takes them across the universe in search of new worlds and unexpected allies. Find out if their plot to take down Zarkon succeeds when Season 2 of DreamWorks Voltron Legendary Defender premieres on Netflix January 20, 2017.