Care Bears were a staple of our childhood and we absolutely loved the Care Bears Cousins! So we're thrilled their back for a new generation of viewers. And with the release of the latest collection of episodes of Care Bears & Cousins – BBF Vol 2, Lionsgate and American Greetings have released a fun activity sheet you can print out for your kids. It has a word search, a coloring sheet, and tick tack toe! It'll keep them busy while they watch the new episodes. Just click the image below and print out the games for your kids!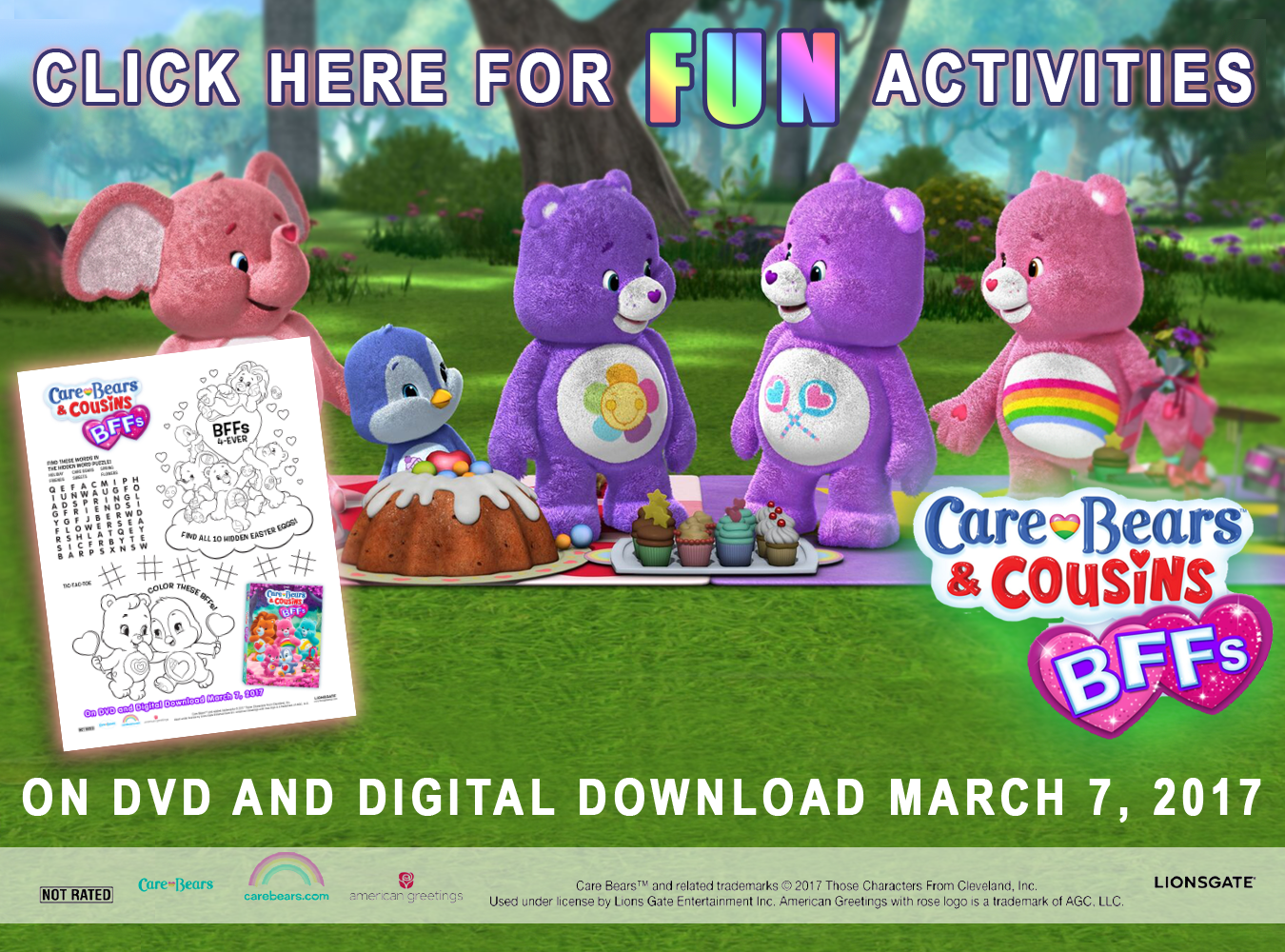 About Care Bears & Cousins: BFF's Volume 2:
The lovable Care BearsTM and their kindhearted cousins return for more adventures in Care Bears & Cousins: BFFs – Volume 2, arriving on DVD and Digital HD March 7 from Lionsgate. Consisting of six episodes from the all-new series, this installment follows the Care Bears as they teach children important lessons through their exciting journeys in the magical land of Care-a-Lot. With hours of adorable entertainment, the Care Bears & Cousins: BFFs – Volume 2 DVD will be available for the suggested retail price of $14.98.

Join the Care Bears in Care-a-Lot where friendship is in full bloom! The Care Bears and their Cousins discover that best friends are forever in these sweet and smile-raising adventures. Whether they're trying to help Brave Heart have the awesomest day ever, caring for an injured Grumpy or learning valuable lessons about jealousy and the importance of keeping promises, the Care Bears and their Cousins fill every moment with caring, sharing and fun!
You can get Care Bears & Cousins: BFF's Vol 2 on DVD today!